Thu, Oct 27, 2022 at 10:45AM
---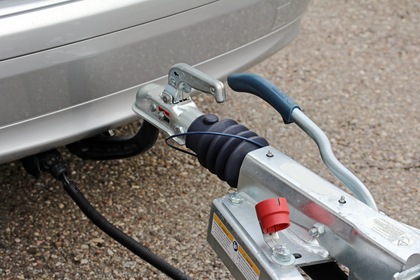 Let's say you're shopping for trailers for sale in Orlando. You find one you like and pay for it. All you have to do is hitch it up and drive off, right? Not so fast. If you're new to trailers, you might not know all the finer details of towing. When you want to do it right, avoid these 6 common mistakes:
1. Don't Drive on Worn or Deflated Tires
The tires on both your trailer and your tow vehicle need to have optimal pressure and plenty of tread left. You've just added a lot of weight; your tires need as much grip as they can get!
2. Check Your Towing Capacity
Make sure your tow vehicle is rated to pull the size of trailer you want. If it's not, you could end up voiding the manufacturer's warranty, blowing up your engine, and destroying your transmission.
3. Maintain the Brakes
Trailer brakes need to be kept in working condition just like your car's brakes and actually
require more attention. If you don't take time to adjust your trailer's brakes, they can pull unevenly, wear out faster, or just break at the most inopportune time.
4. Use the Right Ball and Mount
If your towing ball is too small or too large for the trailer's mount, you're going to have attachment problems. The bigger of the two issues is if the ball is too small. In that case, it's probably built for a lower weight rating. Your trailer won't be able to hold onto the ball and will put too much stress on the hitch.
5. Don't Drive Too Fast
Driving too fast can cause a slew of issues. Accelerating too quickly (especially uphill) will put enormous stress on your tow vehicle. Going around turns too quickly can cause a tip-over. Not paying attention to your speed may mean you won't have enough braking distance when you need to stop.
6. Distribute the Cargo Weight Correctly
Don't put too much cargo to one side; you want it to be as centered as possible. As for the front/back balance, you want a 60/40 split, with 60% toward the front and 40% toward the back.
Tow Orlando Trailers Responsibly
Trailers are wonderful inventions and necessary tools for hauling. When you're out shopping for Orlando trailers, do as much research as possible before you spend your hard-earned money. You want to get as many years of good towing as you can!