Tue, Nov 01, 2022 at 10:09AM
---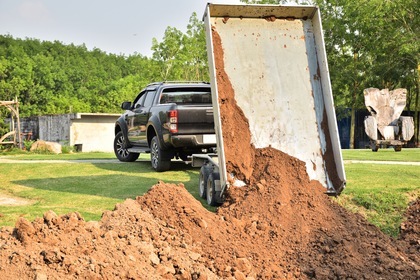 Dump trailers are rugged pieces of equipment that are constantly subjected to tough working conditions and heavy loads. Despite the fact that these trailers are designed to take a beating, you must still take steps to maximize their service life.
While there are many things you can do to maintain and extend the life of a dump trailer, a few strategies will make the biggest difference. If your goal is to get the most out of your dump trailer, you should:
Purchase Dump or Enclosed Cargo Trailers in Orlando, Florida
Whether you buy your dump and enclosed trailers in Orlando, Florida, or in a city near you, it is vital that you connect with a reputable dealer. Such a dealer will help you choose a dump trailer that is designed to withstand your intended application. They can provide you with information about manufacturer-recommended maintenance procedures, the max payload capacity of the trailer, and more.
Don't Neglect Manufacturer-Recommended Maintenance
Speaking of manufacturer-recommended maintenance, following the maintenance and service schedule laid out in the owner's manual is vital. Among other things, you must schedule maintenance services such as:
Brake pad inspection and replacement
Bearings and seals service
Suspension maintenance
Tire rotations and replacements
Electrical repairs
Typically, you should avoid engaging in any DIY maintenance or repairs unless you have the knowledge and skill set to do so. Instead, you should schedule professional maintenance services at a licensed repair facility. This ensures that any and all repairs to your dump trailer are done the right way.
Promptly Replace Damaged Parts
While malfunctioning brake lights, bent latches, and other damage may seem minor, these issues can cause some major headaches when operating your dump trailer. If you are towing your dump trailer without properly functioning equipment, you could end up receiving a traffic citation. More importantly, you may cause or contribute to a motor vehicle accident.
Depending on what components are damaged, these issues could also impact the function of your dump trailer. With that in mind, you should quickly schedule repairs anytime something is awry with your dump trailer. This will help you prevent small problems from becoming big ones.
Follow these three simple tips if you want to protect your investment and maximize the life of your enclosed cargo trailers in Orlando, Florida.